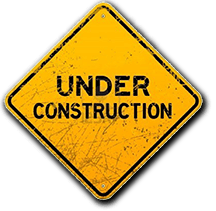 One of the biggest road blocks to getting a new website, or an existing website redesign up and running is just taking that first step. 
Below is a list of eleven idea generators and quick tips to get you started on that new awesome website that you SHOULD have had by now or revamping that dusty, old "www." you already own. Just take one step, the next one will be easier – promise.
1. Start by making a list.
Write down all the things you want to change, feedback from customers/clients, favorite images, feelings, emotions, dreams, etc. "More bacon, less talk."
2. Just get it up.
Ha ha ha…but, there are so many cheap ways to get a website URL and hosting up now and for $10 or less. Check out GoDaddy, 1&1, VistaPrint, or even WordPress.com to get your site up fast.
3. Ask your audience what they want.
If you have existing clients, customers, an audience of readers or sharers, just ask them what they'd want to see on your site. This is the best way to also know what they find most valuable for a website in your field. "We want more photos of juicy bacon!"
4. Print out your site and make notes on each page.
This probably only works if your existing site has 20 or less pages or you'll be killing a few trees. Visualize each individual page and what you like and don't like.
5. Pay for a few site redesign mockups.
Already have a graphic or web designer handy? Ask them to create a few site mockups (index page and sub-level page only) by pointing them to sites you like (style, colors, design, layout, features, etc). This way you'll get some progress done without breaking the bank or committing to anything yet. "I want a bacon-weave background."
6. Slowly roll out new site features.
Adding a contact form or a newsletter signup box? Share that on Facebook, Twitter, your email list, your local pot luck, wherever you can let people know your site is active and changing for the better. Ask them to try it out. Add one or two things to your site to see if they add a positive effect.
7. Look for special deals from registrars and web hosting companies.
Take advantage of specials that let you get a website (domain name and web hosting) for very little cash. The price may be cheap for the first year before going up, but hey, you'll have had a dirt cheap site up for a year (that's a long time in internet years). "I think baconismybestfriend.com is still free!"
8. Revamp your site one page at a time.
Start with your site content. Chances are your "about us" page hasn't been touched in ages. Check for outdated info, outdated links, compare services to what you currently offer. Make it up-to-date – it's very frustrating to visit a very outdated site. "Holiday bacon in June? Bah-humbug."
9. Take it in steps.
Creating a new site or rebuilding an existing one can be time consuming and seem like a tall mountain to climb. Get new images and photos. Write or edit some new content. Make an outline of changes. Get your ducks in a row and then approach a web designer. The process will go much faster. Tackle it one chunk at a time, and before you know it, you've got a new site ready to be launched.
10. Just get the basics up and running.
Yeah, a "coming soon" page is kinda lazy, but if you get up your business contact info, hours, a few products and critical info, this "under construction" site still can be of benefit to your audience. Hey, you just went from no website to having a website! "Let the bacon flow like rain."
11. Pay people to review your site.
Before you flip the "on" switch to your new awesome site, maybe get a few close friends, favorite clients, random passers-by, to take a quick look at your site and give first impressions. Pay them in coffee – they'll be greatful. Actually, pay them in bacon. They'll love you even more.
Well, there you have it. Quick easy, no-brainer tips for getting that new site up NOW. What are you waiting for? Stop reading this and get cracking. Why do I want bacon now?
If you have any questions or want to discuss how to get your own website up and running soon, then contact Lime Key Media.